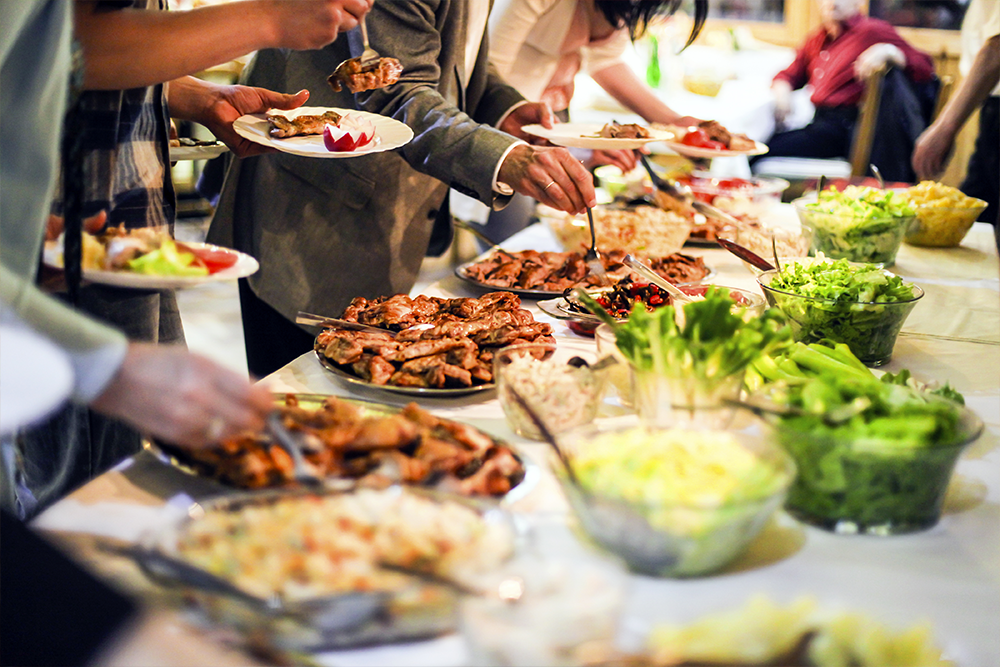 Our meal trays are the fastest and most efficient solution for your meetings or business lunches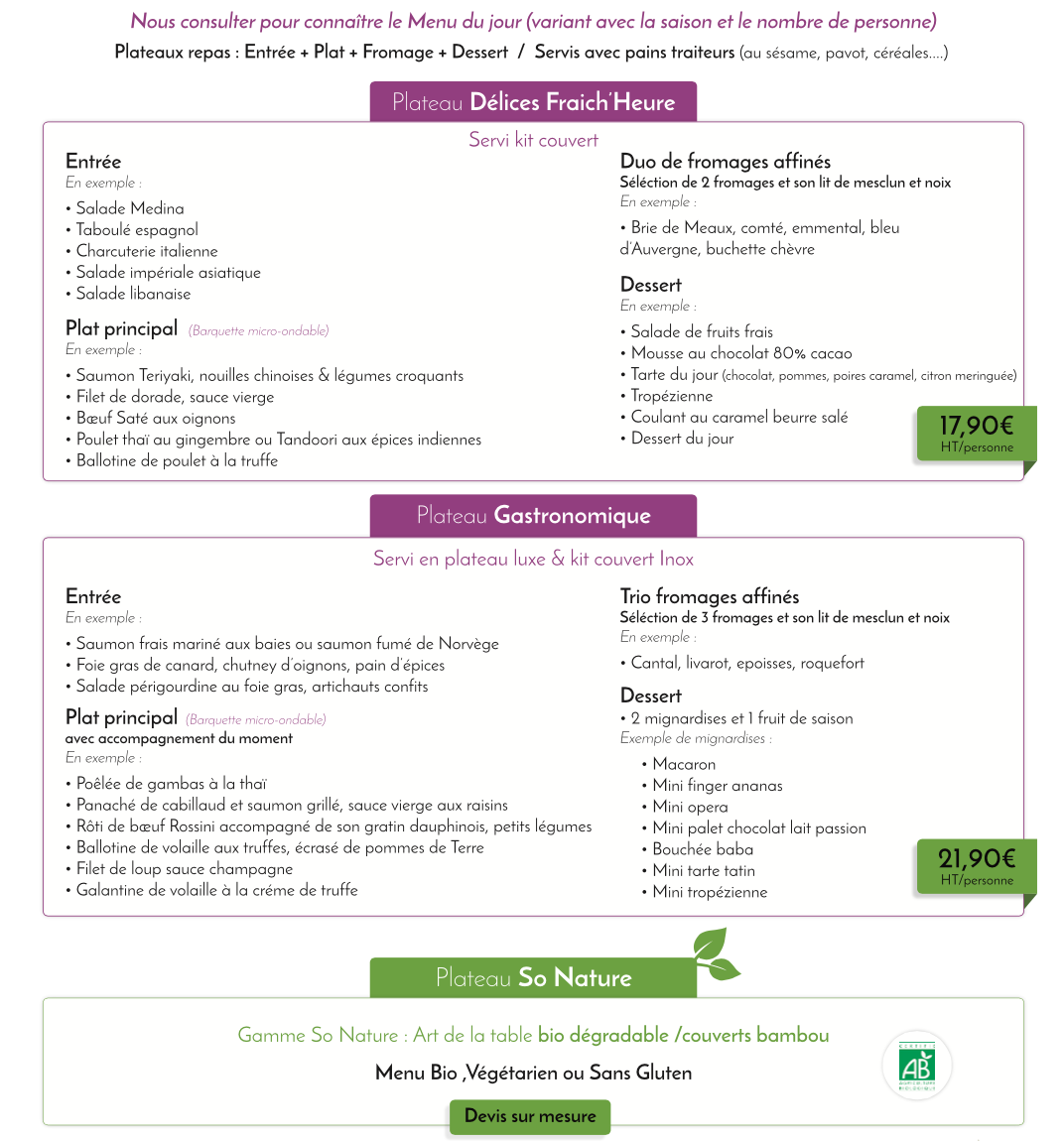 We provide varied, healthy and balanced menus including a starter, main, cheese and bread and dessert selection.
The meal tray is a real lunch with several courses delivered to your company.
There are different ranges available to suit your requirements, tastes, seasons and chef's inspiration: from the classic to the gourmet meal tray.
We provide meal trays to suit any dietary requirements your customers or staff may have: vegetarian, vegan, halal, meat-free, gluten-free or peanut-free.
Our range of meal trays come in materials of varying quality e.g. luxury VIP black trays and single-use stainless steel cutlery, classic meal trays or 100% biodegradable and eco-friendly trays.
Everything has been covered to make your lunch a pleasant, smooth and successful experience.
Seminars and fairs: catering for your event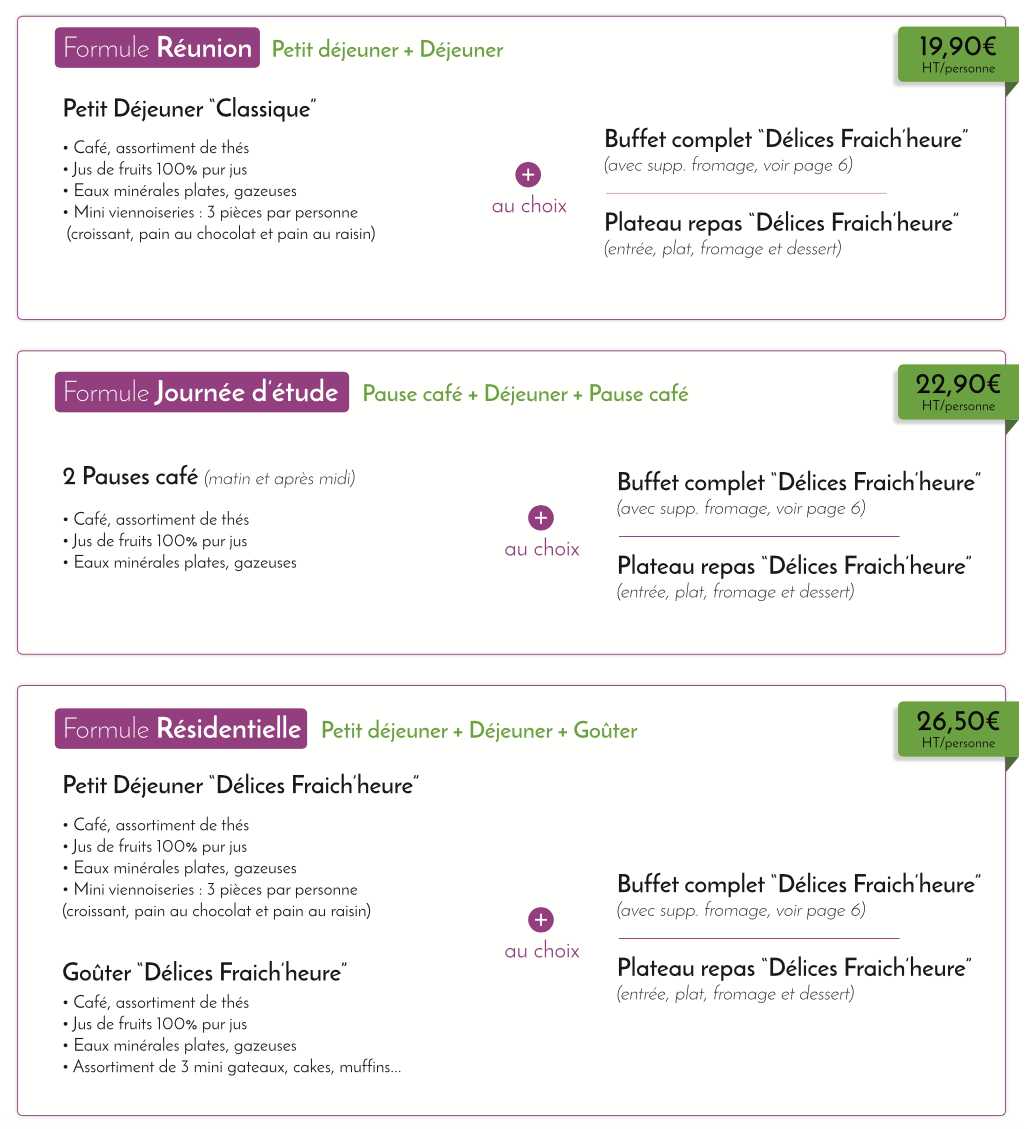 Délices Fraich'Heure Catering provides its services for breaks during your seminars, fairs and meetings.
Meeting or residential packages with your choice of coffee breaks, breakfasts, full buffets or meal trays all day long.
We deliver and set up your package to suit your requirements.
We can also provide all the furniture, marquees, stands or bar tables you need and head waiters and hostesses if necessary.
We can cover every aspect of your event with our many partners in marketing (flyers, badges) and decoration (florists, lighting).
We are here to help assess your needs and our team will provide the most appropriate option to suit your budget and event type.