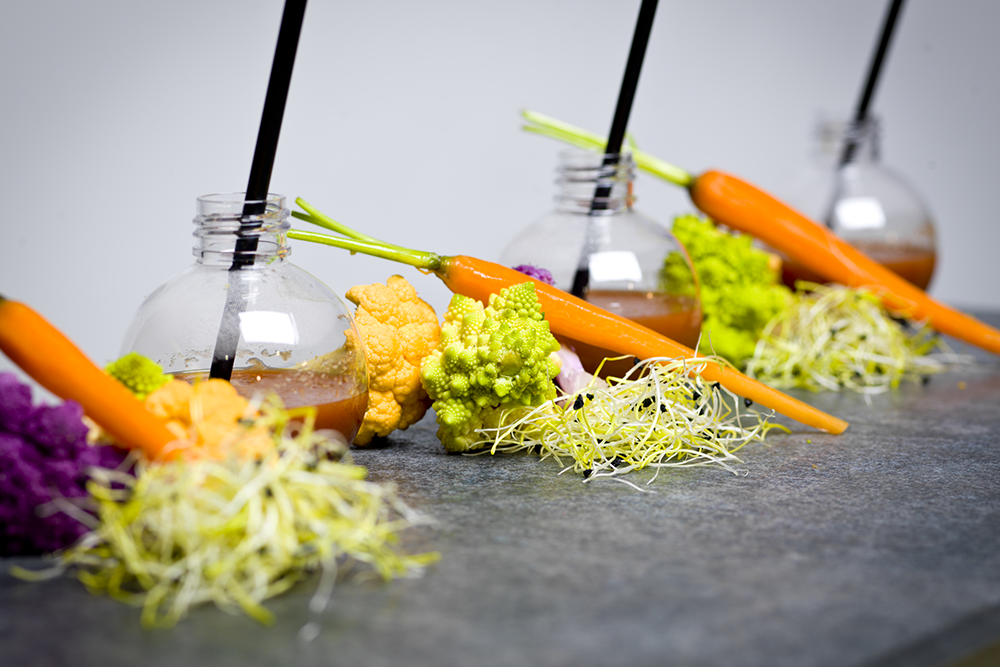 Buffets to suit your needs: organic, vegetarian, themed.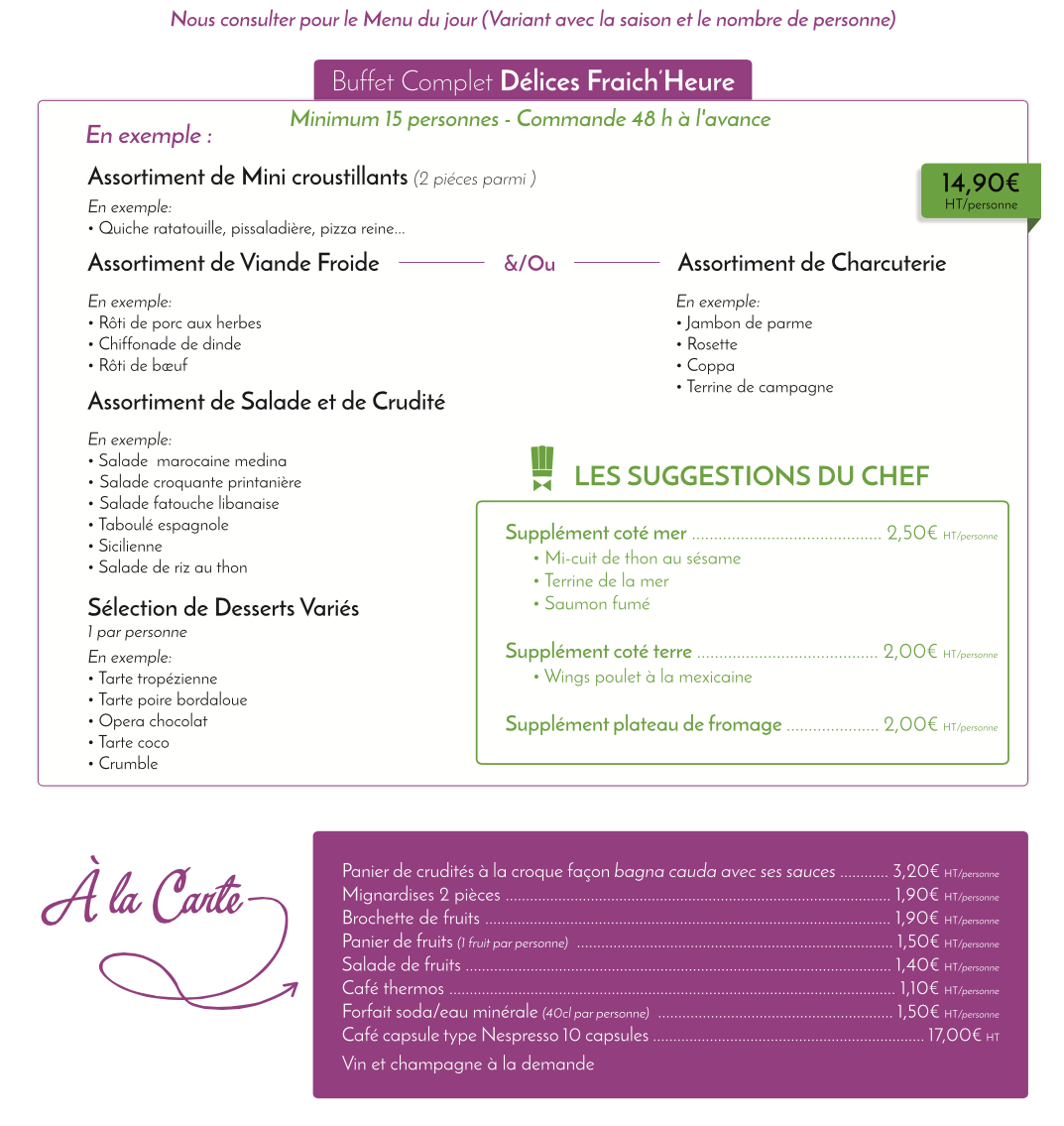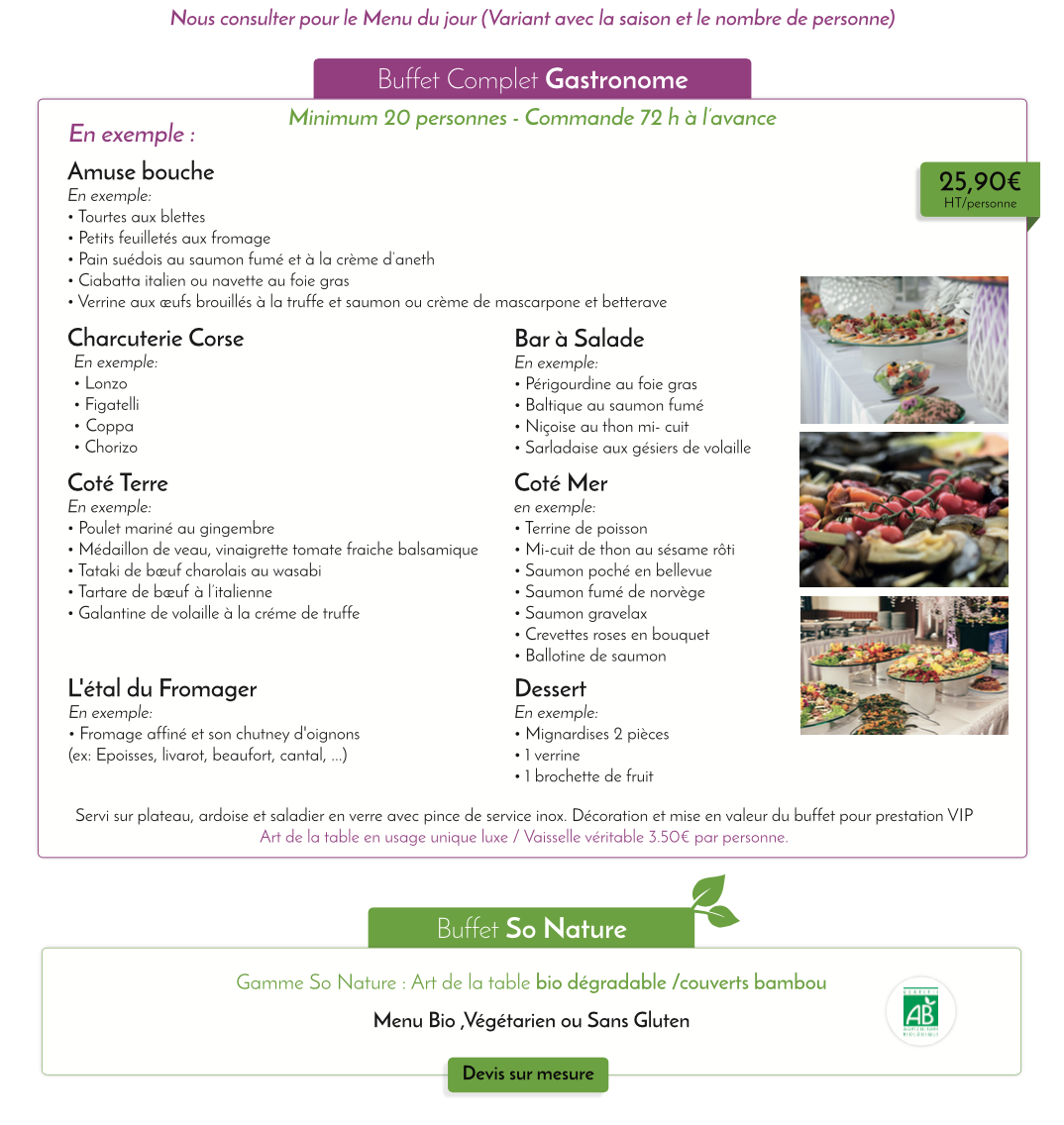 Our buffet range can be adapted to the seasons and, most importantly, your needs: vegetarian, vegan or organic menus, special party buffets and themed buffets (Spanish, Asian, seafood or hot chafing dish buffet).
You can enhance your buffet with our range of wine, cocktails and champagne.
We provide an all-round buffet catering service: the set-up includes all the necessary equipment, 100% cotton tablecloths and single-use crockery.
From a classic Delices Fraiche'Heure buffet to our gourmet buffet, we can adapt to any budget and requirement.
We provide labels/menus in English on request. We can provide a turnkey service with head waiters, buffet presentation, real crockery and floral decoration for visits from VIP clients.
Our event catering hire service can provide all kinds of furniture, crockery, glasses and bar tables.
We provide a free tasting for buffets catering for 300 people or more.
Please contact us for any special requests, our event catering service is here for you.