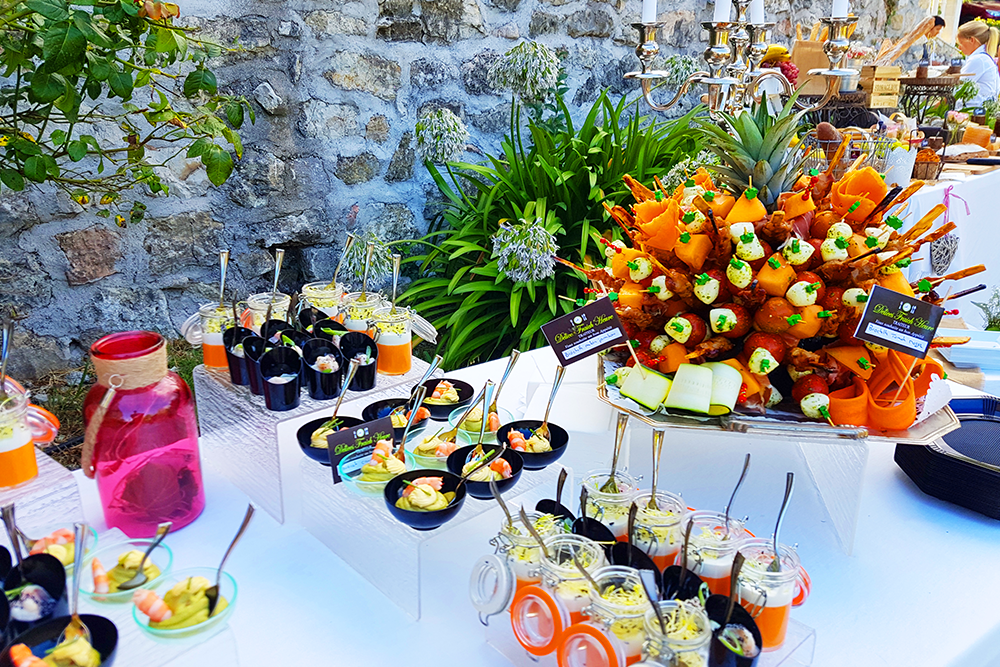 From nibbles to live cooking: everything you could wish for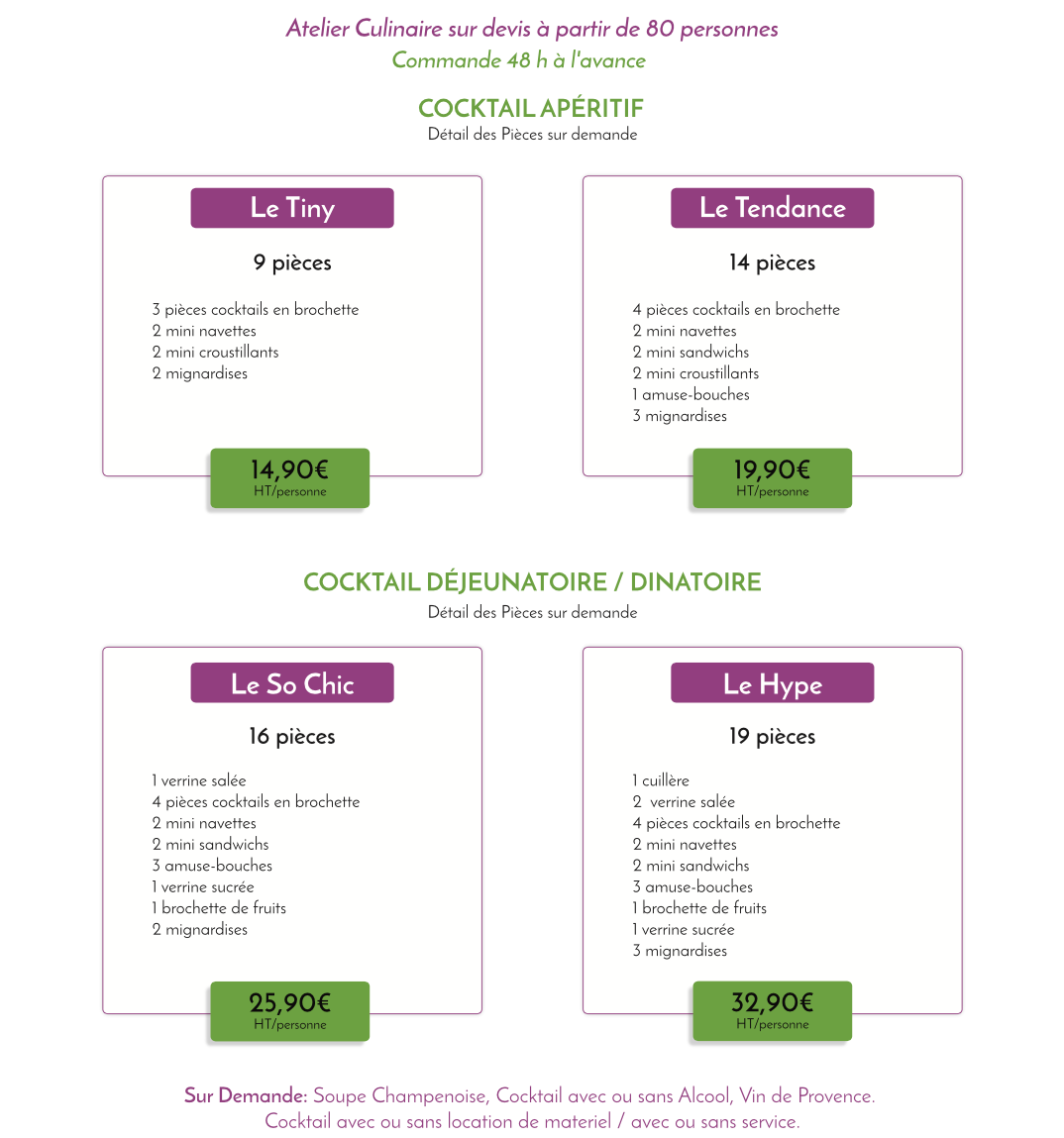 We provide different packages: cocktails, aperitifs, lunches and dinners.
Our nibbles are homemade by our chef and his team. They make a range of seasonal dishes: sweet or savoury verrines, mini sandwiches or mini pastries etc.
We provide a wide variety of nibbles to satisfy all your customers or employees.
We can host live cooking to make your event spectacular. A plancha demonstration with foie gras by our chef or Serrano ham/Gravlax salmon slicing make our cookery presentations a highlight at any luxury first-class event.
You can choose from different themes but we can adapt our proposal to suit your needs and requirements. A few options are a tapenade bar, oyster bar or Provencal bar.
When it comes to drinks, we can provide "soupe Champenoise", Prosecco, a complete range of wines or a barman to suit your needs.
Last but not least, our head waiters make your reception unique and ensure your cocktail party runs smoothly.
We provide a wide array of options so you get an all-round service to suit your event choice.
Feel free to contact us for a quote with or without furniture, crockery or marquee. We will tailor our proposal to your budget.