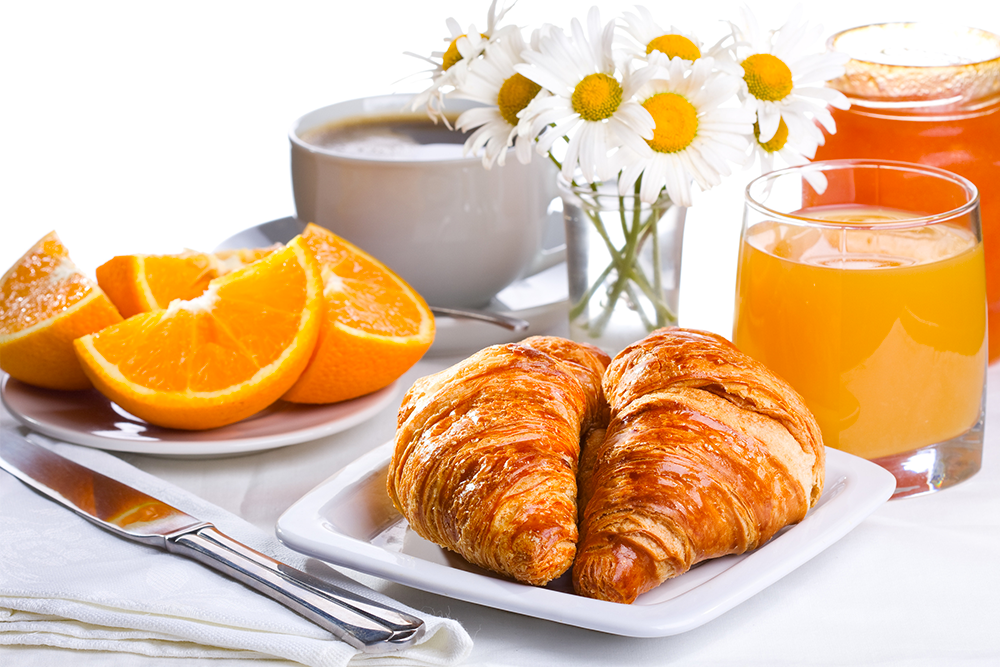 From the simple coffee break or Candlemas snack to the continental breakfast and espresso machine provision, Délices Fraich'Heure provides a wide range of services to meet all your needs and make your break a social occasion.
Options such as fresh fruit juice, fair trade coffee, waffles or chocolate fountains enable you to enhance the experience to meet your needs.
We manage every aspect from delivery to set-up at your premises.
We can host a Brunch Breakfast or the famous English Breakfast with a chafing dish for beans, scrambled eggs and bacon.
Last but not least, we can provide VIP services such as porcelain crockery, fruit juice carafes, head waiters or floral decoration.